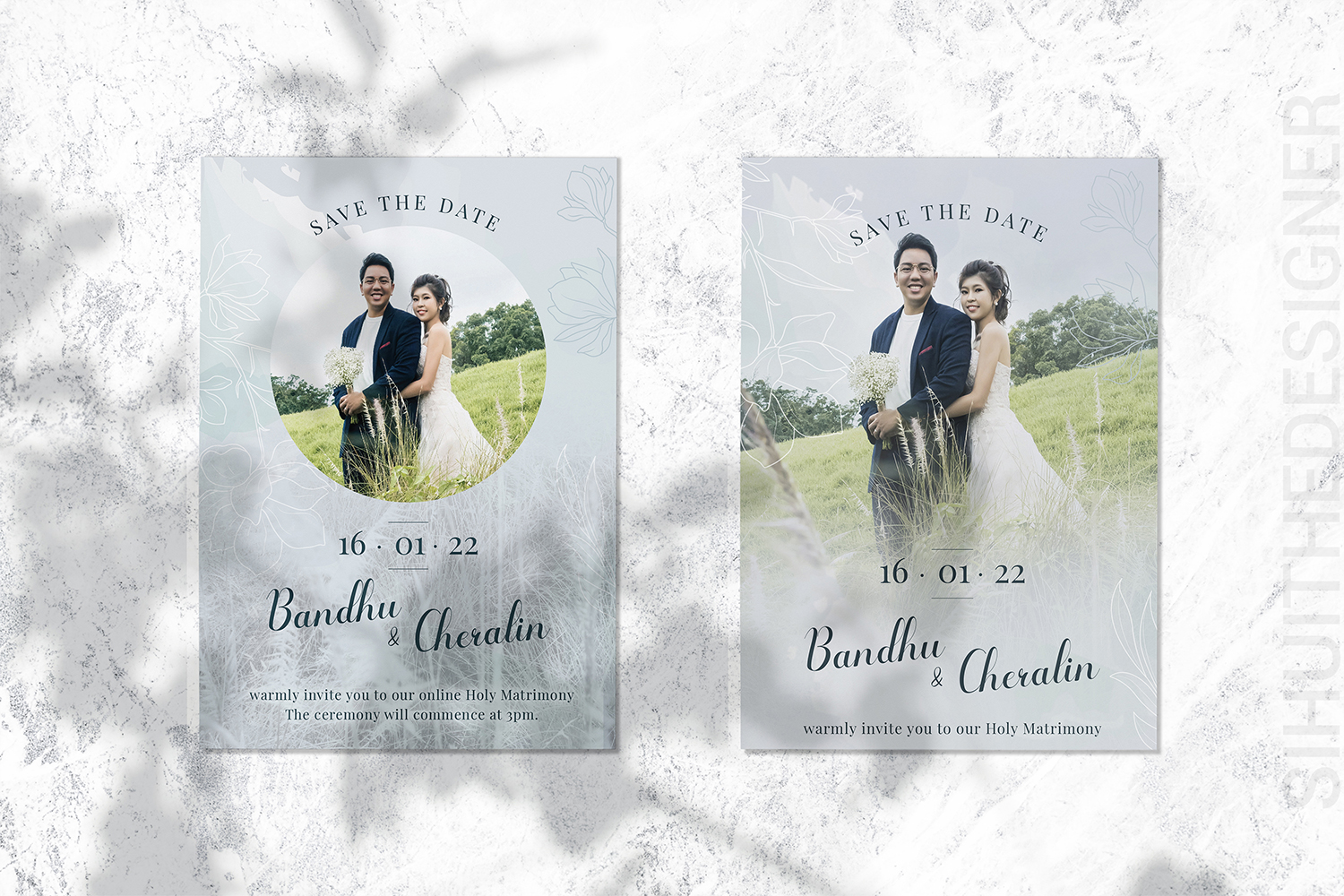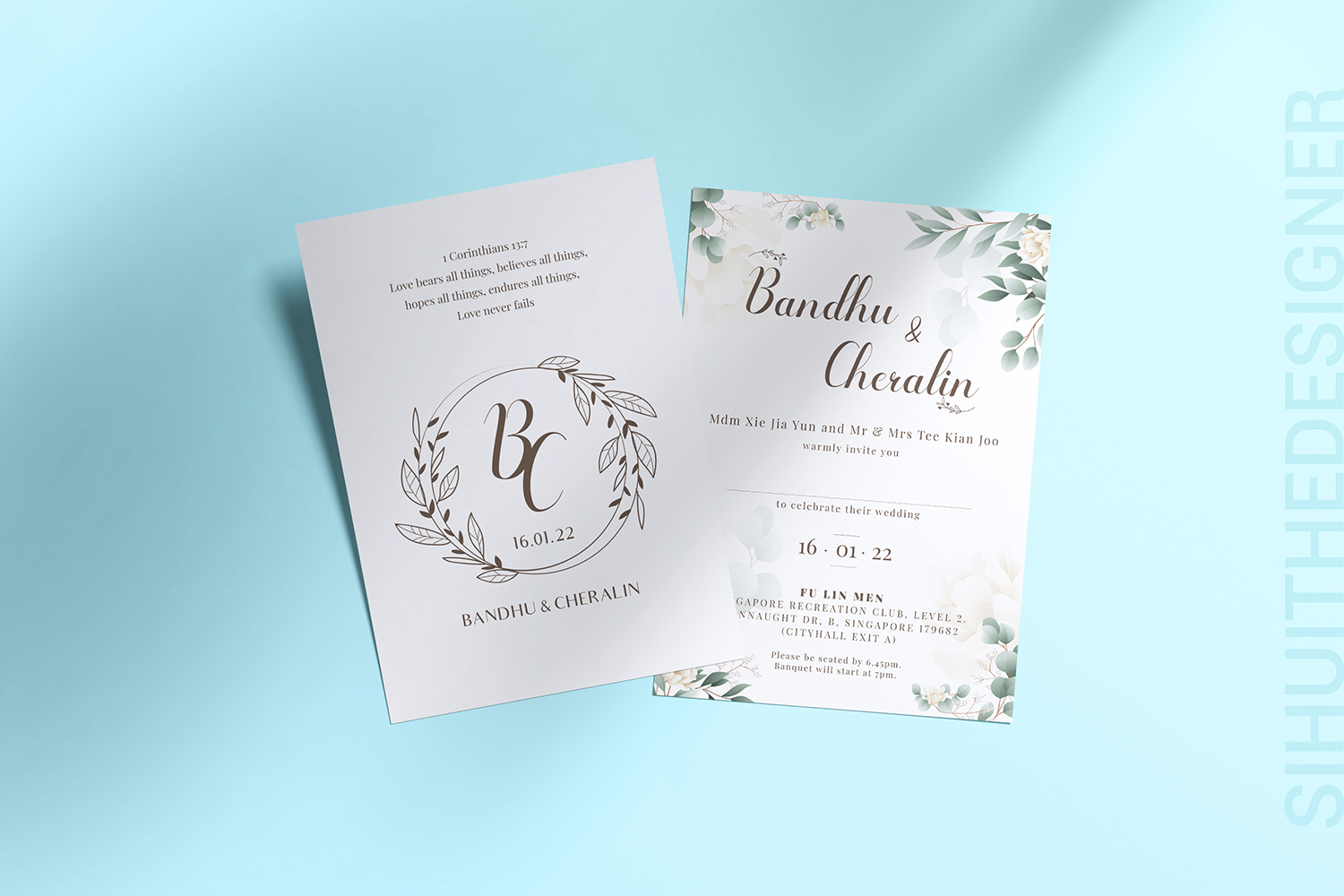 I am so honour to be part of this wonderful joy with this newly couple. They wanted something simple yet tells more about their personality and characters.
I created a simple wedding logo for them. Cheralin who love rustic and floral which we both focus the design to be this way.
Their Print Invitation Card was something that Cheralin brainstorm the material, while I provide the design and look and feel. Glad it turn out better than she can imagine.
The design artworks include 1 online invitation for virtual and 1 online invitation for onsite guest.